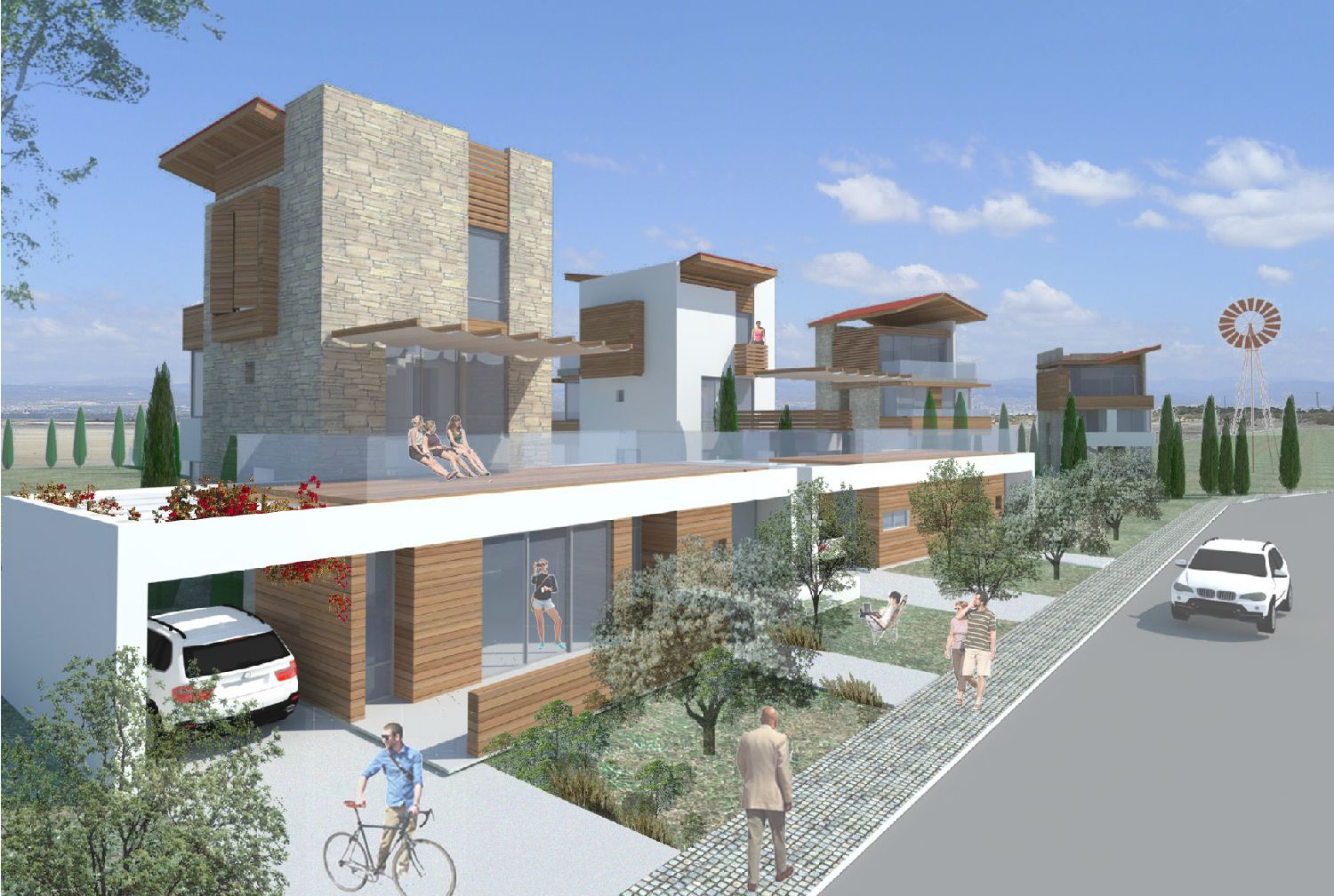 Villa typology development and schematic design of the residential section of a new golf course development. Our commitment was to provide and supplement the master plan with fresh ideas for residences targeted to both golfers and aficionados of the mediterranean life style.
Since the rural landscape around the site is dominated by horizontal lines, amongst the priorities of the design were -- more --to offer panoramic views towards the yet-natural surroundings - the orange groves, the salt marsh, the sea, the harbor at the distance- and to provide the golf resort with a "skyline" that landmarks the site.
The prototype 'housing unit' proposal is inspired by the traditional "tower" and "courtyard" houses that characterize the Mediterranean architecture. Two volumes, one vertical and one horizontal, interlock with each other to provide various combinations for different needs. These clean volumes, combined and designed to form outdoor spaces in contact with nature such as courtyards, balconies, terraces, elevated roof gardens and observatory towers, form a 'new' yet 'familiar' pattern. This pattern, eventually, turned out to be effective within the building block entities as well, offering outdoor spaces at a bigger scale.