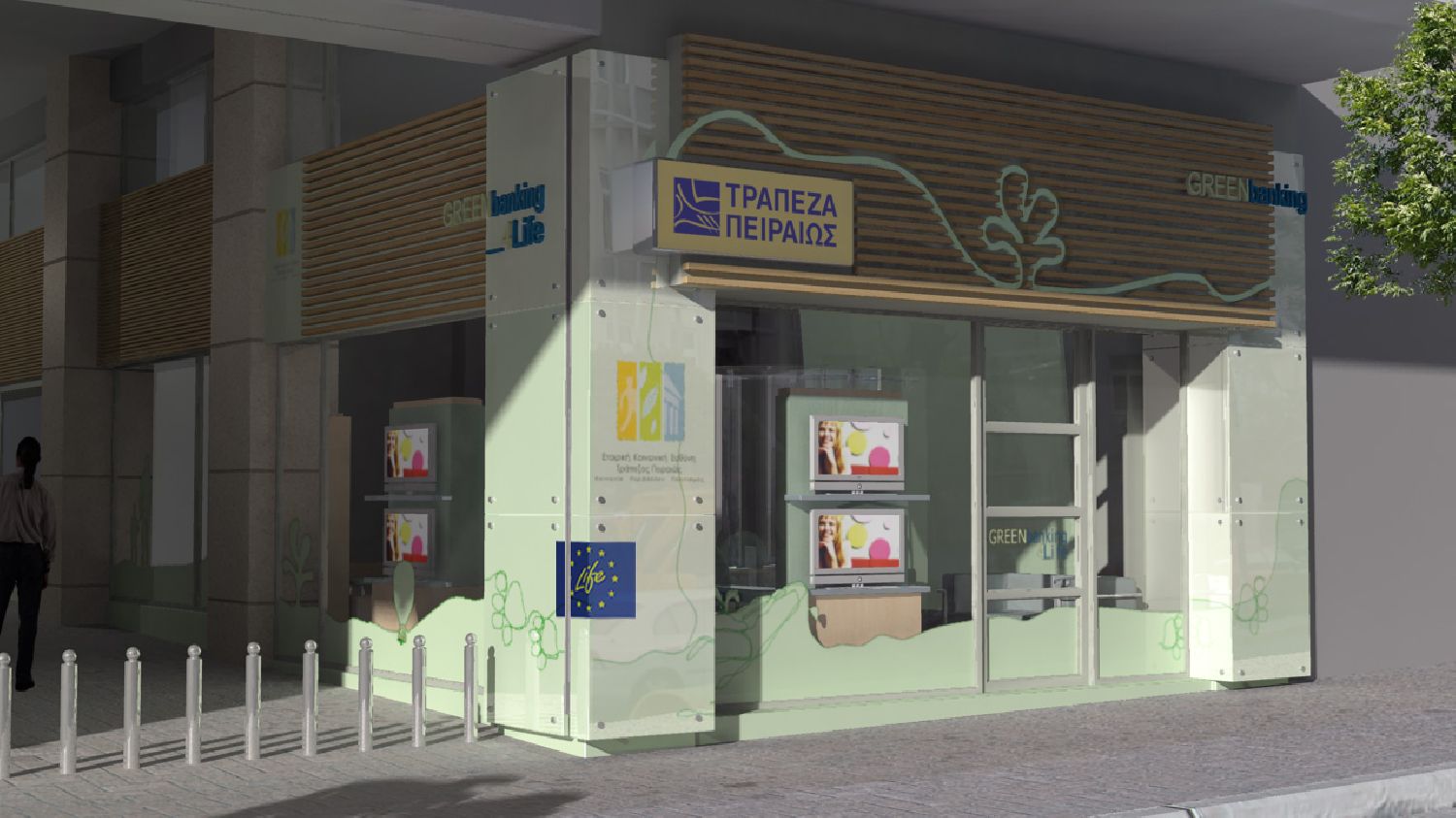 An experimental, small-size special branch was designed to communicate the "green" aspects of the bank's policy and to promote related products. The architectural challenge was to create an inspiring, informative micro-environment that conveys -- more --ecological values and concerns, agitating clients towards information and action.
The essential elements of nature, earth-water-air-green, were embodied in a colorful organic design through the use of natural wood furniture, curved glass partitions, pigmented cement floor and colors. Organic forms, curved shapes, transparency, light and visual communication material are orchestrated for an effective information and sales niche.
.
Built area 60 m2 • Design 2007 • Construction 2007-08
.
Services offered • Architectural and interior design • Furniture and special elements design • Construction documents
.
Client Piraeus Bank S.A.