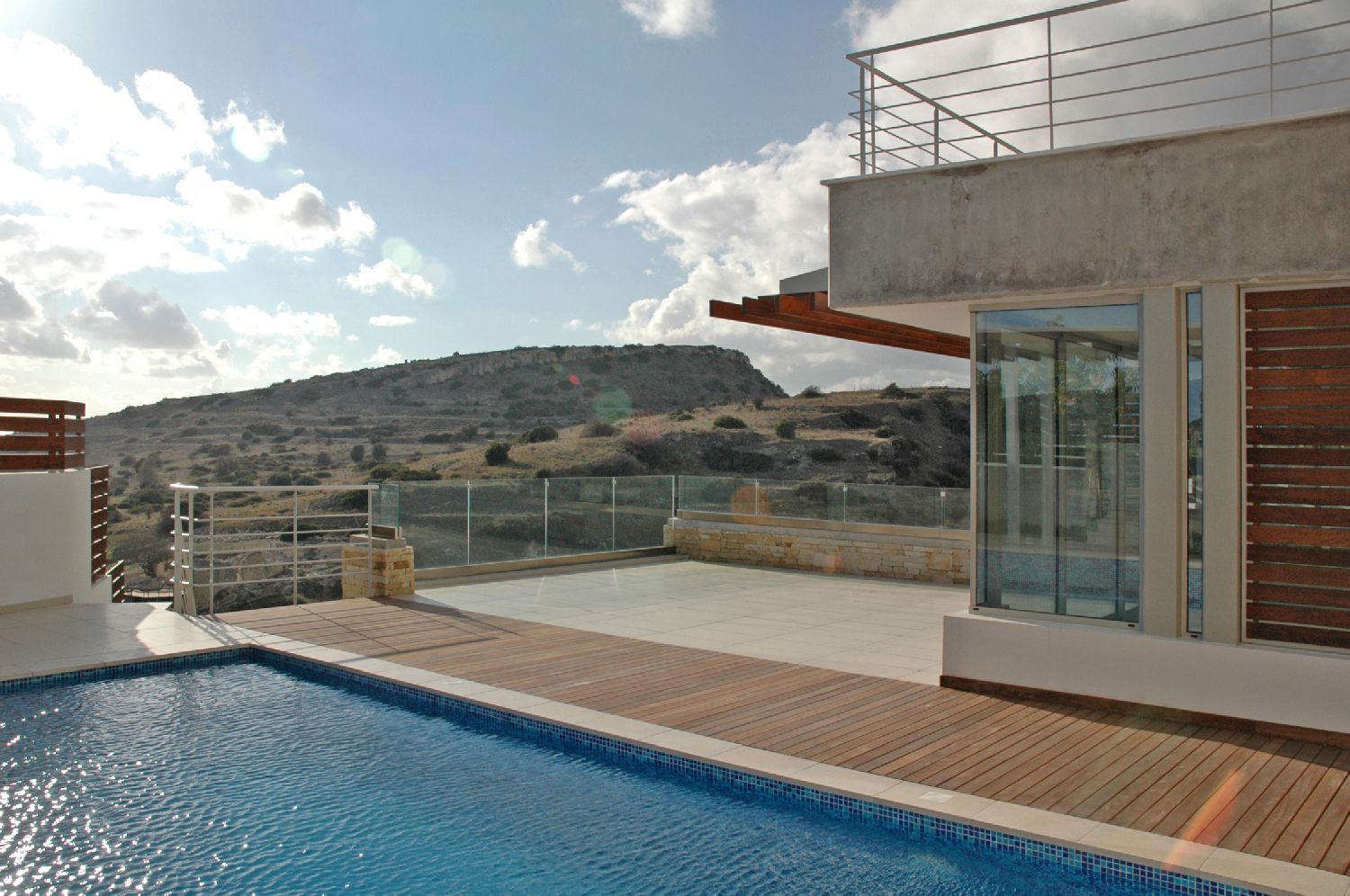 Inspired by the site's dramatic slopes and sea views, and by the surrounding rural landscape with the ruins of ancient town of Amathus, these 10 independent villas are designed to offer a vertical sequence of experiences-- more --. Experiences unfolding from one level to the next, from earthy ground floors up to airy roof gardens.
Each property with its own individual identity and distinct architectural presence. Ten private worlds that each orchestrates differently the same basic natural elements: land-water-light and shadow. Sharply defined lines and stucco volumes alternate with local stone walls and juxtapose to warm wood claddings and transparent surfaces. Pergolas and vegetation enhance the play of the vivid mediterranean light as it filters through each house`s open shell.
.
Site 5.132 m2 • Built area 3.152 m2 • Designed 2010-13 • construction 2012-13
.
Services offered
• Master planning • All phases of architectural design • Construction documents • Open space design • Planning and building permit document
.
Client - Developer Cybarco PLC Architect ERGO 7 ARCHITECTS Structural Engineer A.Evripidou M+E Engineer C. Meleties - S. Christofakis Construction+Management Cybarco Ltd.